NO STUDENT MINISTRIES ON MAY 9, HAPPY MOTHER'S DAY!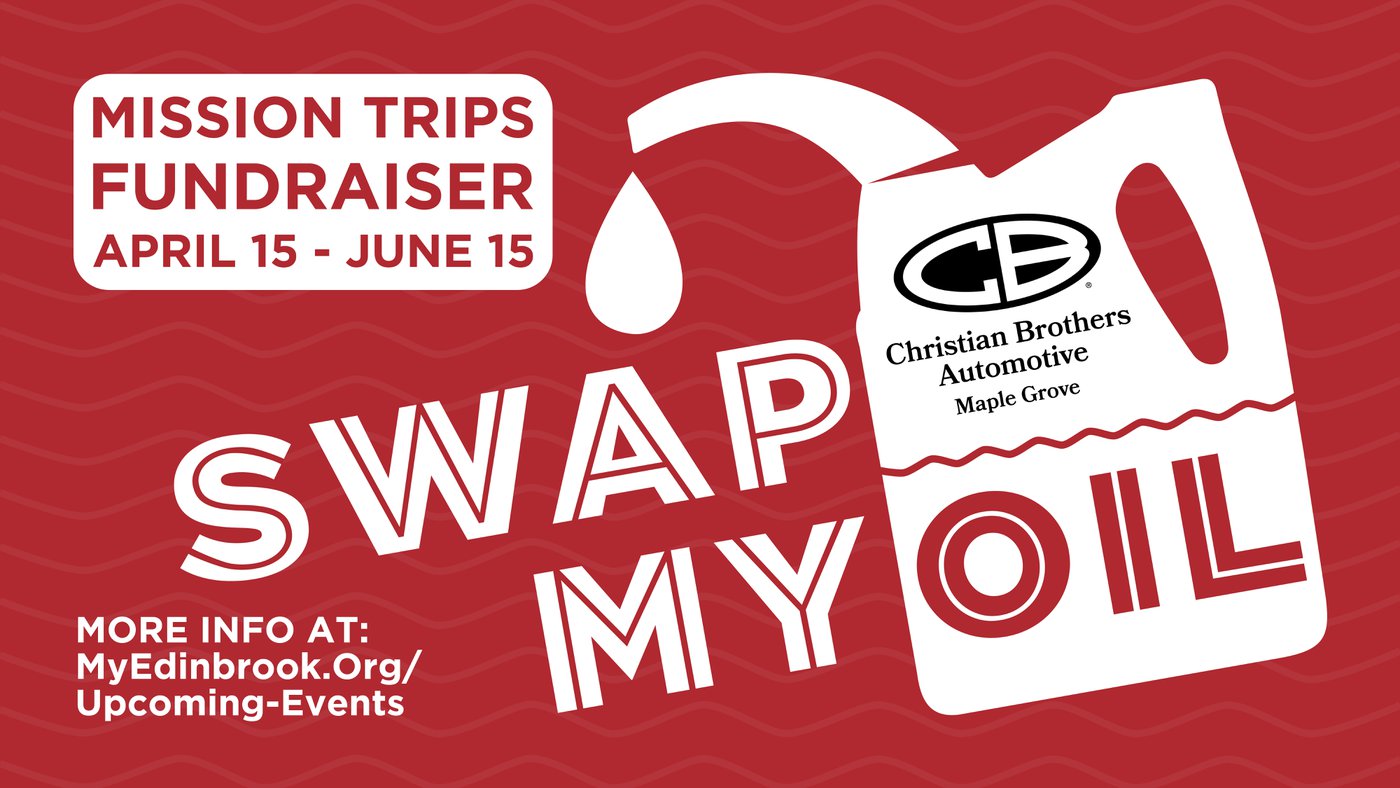 April 15 - June 15 | Christian Brothers Automotive, Maple Grove
Support our Minneapolis and Alaska trips by doing something you already need to do: get your oil changed! Donate $40 using the online form before you go or while you wait for your oil to be changed, show them the confirmation email and say, "SWAP my oil!" Your donation will get you an oil change for only $4/quart!