DONATIONS FOR GECHAAN
Now - Sunday, August 1 | Drop donations in the bin in the elevator room
Help support the ministry in Gembu, Nigeria by donating your used items.
Items needed are: bumbo seat w/ tray, pack and play, easy to sanitize baby toys (teethers, plastic books, mega blocks, linking links, soft washable dolls,) books (math, reading, writing, spelling, grammar, and English,) manipulatives like counters, small legos, learning games, activities, and non-fiction kids books, prescription eyeglasses, children's sunglasses, sunhats, newborn - 4T socks, underwear, shoes, and sandals.
For questions about donations, contact Amber Nelson: 612-669-1601
For more information on GECHAAN ministry go to dtgibbs.com
SHARE WHAT GOD IS DOING IN YOUR LIFE
We want to hear from you! Share a faith story or how you are seeing God work in your life right now. This is a wonderful way to encourage other believers, and is also a way to step out in faith by being real and vulnerable with each other.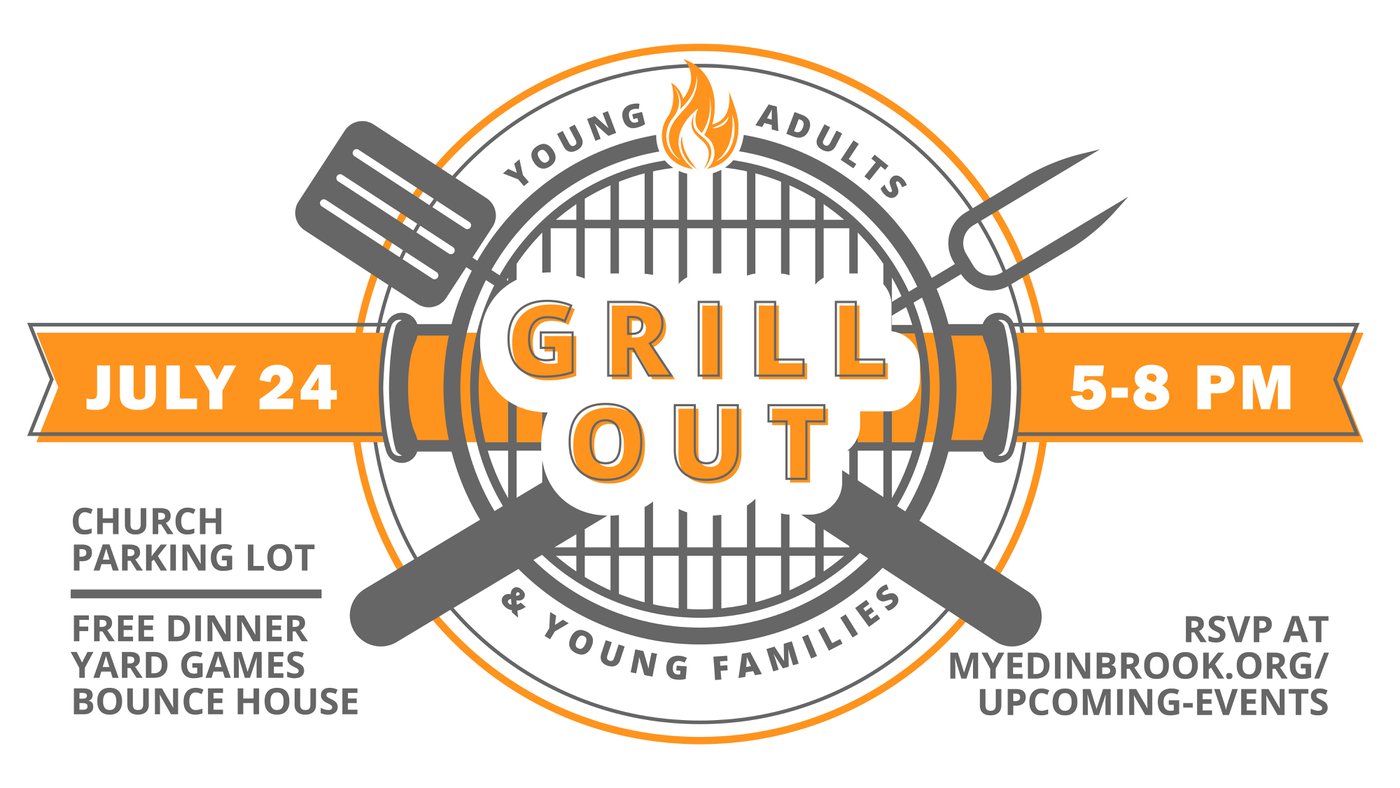 Saturday, July 24 | 5-8 PM | Parking Lot
Come have dinner, play some yard games, and hang out with us! We will also have activities and a bounce house for the kids! The best part: it's all free! Sign up today.
BAPTISM CLASSES
Sunday, July 25 | Adults: 9 AM | Fireside Room
Sunday, July 25 | Kids: 5 PM | Lower Level
Students: Talk to Tyler Roland
Come learn more about baptism and why it is an important step in your walk with Christ.
Required for Baptisms on August 8.
SWAP ALASKA MISSION TRIP COMMISSIONING
Sunday, July 25 | 10 AM | Worship Center
Be here as we pray over the students and leaders that will be going on this mission trip and serving in the community.
GUATEMALA MISSION TRIP INFO MEETING
Sunday, July 25 | 11:15 AM | Fireside Room
Be a part of this medical mission trip as we go into remote mountain villages and set up day clinics. No medical background necessary. Come hear about our vision for this trip and find out how you can be a part of it. Mission trip dates: October 29-November 7.
FOUNDATIONS COURSES
Wednesdays, July 28, & August 11 | 6-8 PM | Fireside Room
These Foundations Courses will help you become more rooted and grounded in God's Word so you can be confident in what you believe, why you believe it, and why it matters. Sign up to attend a course today!
SAM SUMMER PICNIC
Wednesday, July 28 | 10 AM | Sauk Centre | Senior Adults
Come and spend the day with us at the lake! Coffee and chicken will be provided. Bring a casserole, salad, or dessert to share. RSVP to Jeanne Johnson via email: [email protected] or phone: 612-991-1562 and invite a friend!
LAKE PICNIC & BAPTISMS
Sunday, August 8 | 5-8 PM | Weaver Lake
Eat and celebrate with us! Bring a side to share for our picnic and plan to stay for the baptisms and encourage those that have chosen to take this next step in their walk with Christ.
PRAYER & WORSHIP
Sunday, August 15 | 6-8 PM | Upper Level
These nights are for anyone who wants to go deeper with God in a space where His presence is welcomed and His goodness is revealed. We will take time to listen to the Holy Spirit's voice and respond to His leading.
MEN'S CONFERENCE
Friday, August 20 | 6:30-10 PM | Upper Level
This is a one-night conference designed to equip men to become who God wants them to be. It is a great opportunity to connect with other men of faith and grow together. Register today!
VOLUNTEER FOR AWANA
Wednesdays, September - May | 6:30-8 PM
Volunteers get to sign up their kids early!