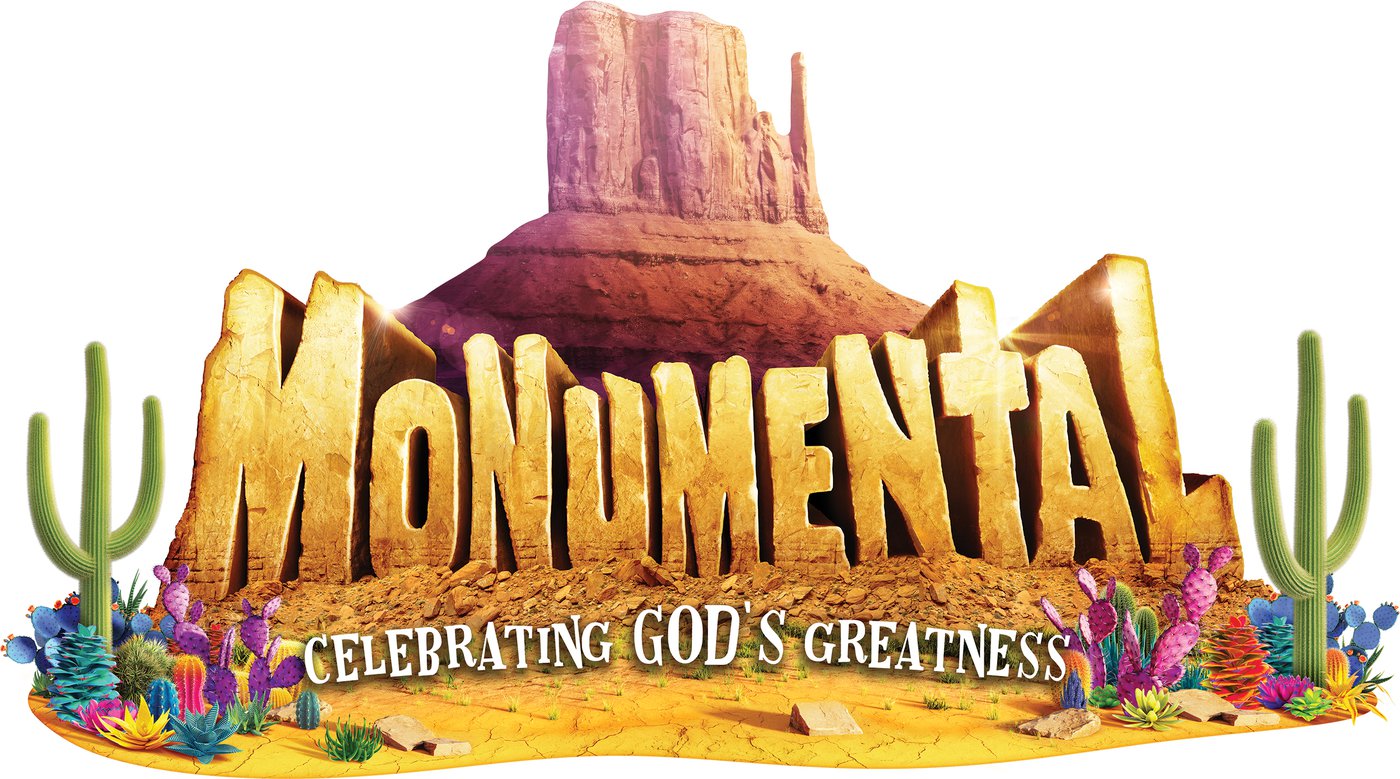 MONUMENTAL VBS 2022
June 13-17 | 9 AM - 12 PM
For Kids age 4 by June 1, 2022 - completed Grade 4 (2021/2022 School Year)
This Monumental Adventure will take your kids through the colorful canyons and sunbaked trails of the Southwest. They will explore God's awesomeness, and form a rock-solid faith for the road ahead.
And guess what? This year, kids AND volunteers get a FREE t-shirt and each family gets a FREE CD!
Registration Deadline: May 15
there is a spot for everyone in your family if you volunteer!
Volunteers that have child(ren) who are not 4 years old by June 1, 2022 get to send their kids to Quail Trail VBS. It is an experience tailored to their age, and it's FREE! Use the volunteer sign up form to find a spot to serve and to register your little(s) for Quail Trail!
Children that have completed grades 5-6 are encouraged to sign up to volunteer and can serve with their parents in the same area.
Students in grades 7-12 can volunteer as well! We want your whole family to be involved in this awesome week!